The Most Beautiful Birds in the World
Nature has created some amazingly beautiful creatures, but it does seem that birds take the cake when it comes to stunning looks. Check out these most beautiful birds in the world.
1. The Bohemian Waxwing, despite being one of the more subdued in color of the birds on this list, has an elegance to its coloration that earns it a place on the list.
2. The Green Wing Macaw, or Scarlet and Green Macaw outstrips many of the other parrots with its brilliant coloration.
3. Another brightly colored creature is the Painted Bunting. The males are splashed with colors in gorgeous yet random seeming patterns that give them their name.
4. One of the most classic looks on the list is the Keel-Billed Toucan, whose deep black body contrasts with its bright face and beak.
5. The Rainbow Lorikeet is a popular bird with the tourists thanks to its bright colors and unique eyes.
6. Parrots have a high representation on this list and for good reason. Their bright colors make them fascinating to many. The Hyacinth Macaw is no exception.
7. The Golden Pheasant is an Asian bird found mostly in Western China, but whose beauty is known far beyond that.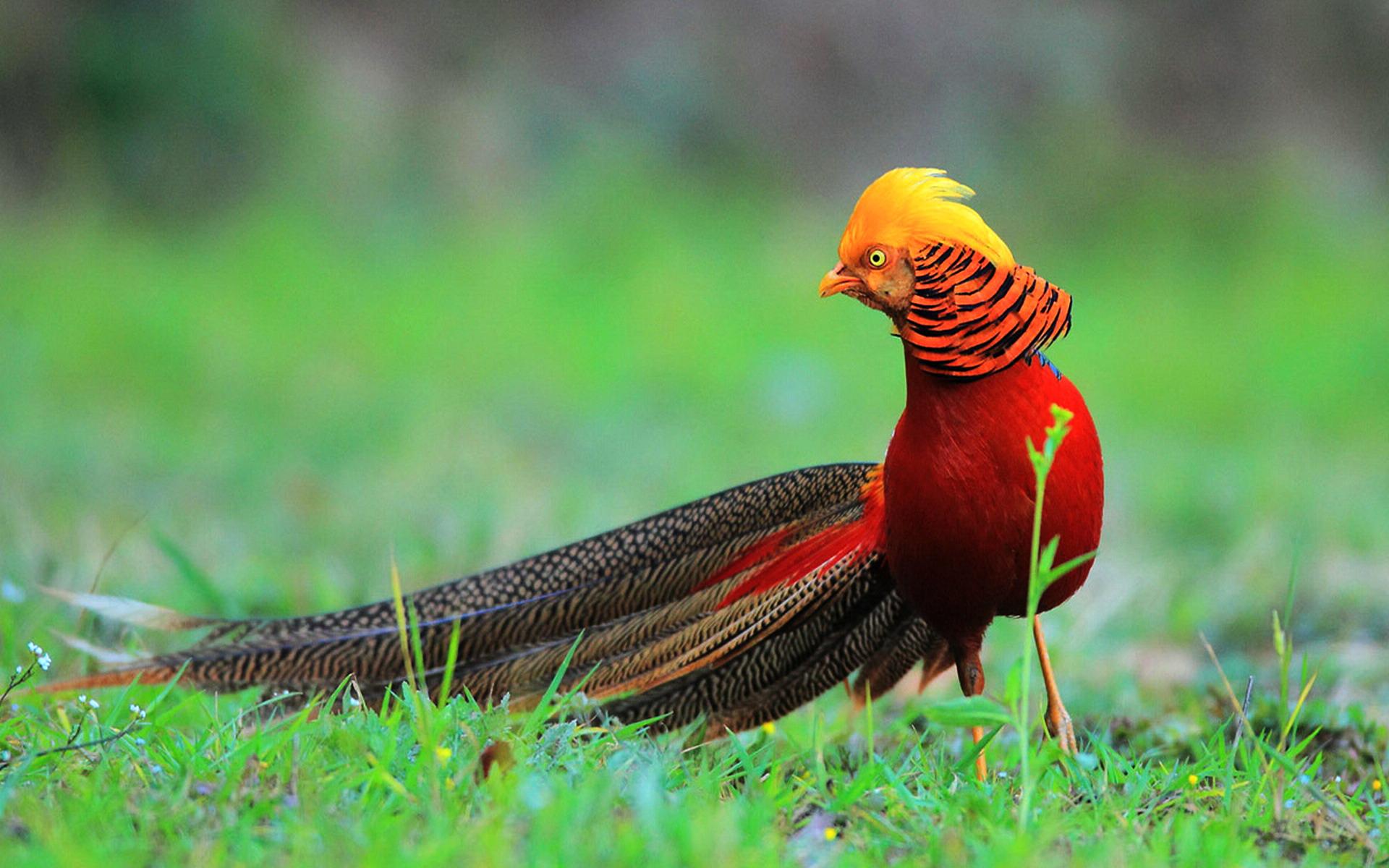 8. Birds of Paradise have unique and amazing plumage, and the Blue Bird of Paradise is no exception. Its tendril-like tail makes it stand out from all other birds.
9. A popular pet, the common nature of the Gouldian Finch doesn't diminish its colorful beauty.