The Hosts of Who Wants to Be a Millionaire
1. Regis Philbin
Philbin was the first to host the original network version of the U.S. Millionaire, as well as the primetime specials.
2. Meredith Vieira
When a new version of the show was developed, Vieira, who had previously competed on the show for charity was named the new host.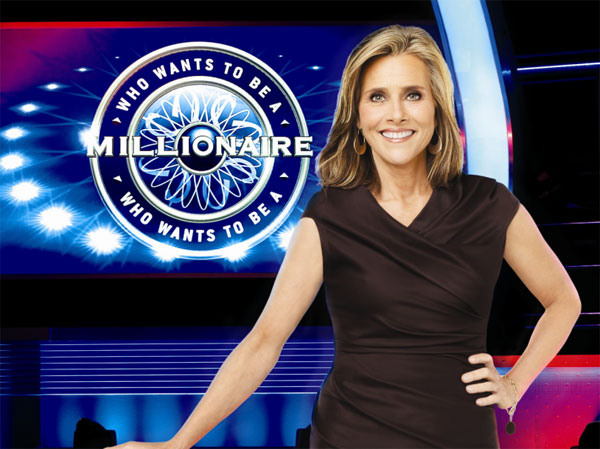 Guest Hosts
While Vieira juggled Who Wants to Be a Millionaire and Today, several guest hosts appeared in the second half of each season including: Al Roker, Tom Bergeron, Tim Vincent, Dave Price, Billy Bush, Leeza Gibbons, Cat Deeley, Samantha Harris, Shaun Robinson, Steve Harvey, John Henson, Sherri Shepherd, Tim Gunn, and D. L. Hughley.
3. Cedric the Entertainer
In 2013, Vieira announced that she would be leaving the show to focus on other career opportunities and Cedric the Entertainer took her place.
4. Terry Crews
In April 2014, Cedric stated that he would be leaving the show and soon after Terry Crews was confirmed for the 2014–15 season.