11 Facts about March Madness
March Madness begins this week.  Millions of brackets have been filled out to predict the winners, as most media outlets will surely be discussing this crazy huge sporting event over the next few weeks. Let's look at some facts about March Madness.  Tune into TBS, CBS, TNT and TruTV over the next two weeks to check out some of the action.
1) Throughout the history of the tournament, the most common upset occurs during a #5 seed vs. a #12 seed.
2) Many of us have seen images of, if not the actual celebration of, cutting down the nets for the tournament winning team.  What many fans don't see and know, if that the NCAA gives the school the wood that the court is made of as well.  The school often times auctions the wood off to fans.
3) The odds of filling out a perfect bracket are one in 9,223,372,036,854,775,808.  Not sure what number that is? Well, I'm not going to write it all out, cause that would be super annoying and would probably confuse you even more, but it is over 9 quintillion.
4) The UConn Huskies became the first and only college to have their Men's and Women's basketball teams win the tournament the same year, in 2004.  They repeated this feat again in 2013.
5) Only once in the history of the tournament have all four #1 seeds made the final four.  This happened in 2008.
6) Larry Brown is the only coach in the history of basketball to win an NCAA championship, as well as an NBA title. He did so in 1988 with the Kansas Jayhawks and in 2004 with the Detroit Pistons.
7) In basketball, perfection is not impossible.  Seven times, a team has gone undefeated in the regular season and gone on to win the NCAA tournament. UCLA is the only school to do it multiple times (4). UCLA has also won the tournament a record 11 times.
8) Harvard had a very long gap between tournament appearance spanning from 1946-2012.  Since then, Harvard has appeared in the tournament every year.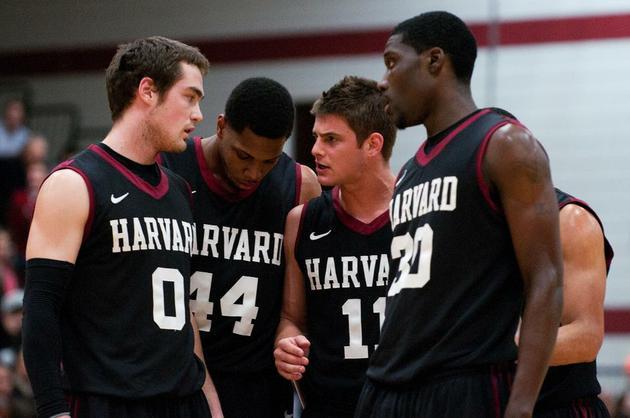 9) March Madness generates more revenue from commercials, sponsorships and advertisements than the Super Bowl.
10) There is a significantly smaller tournament, known as the NIT (National Invitational Tournament) which is now for the 32 best teams that didn't make the NCAA tournament.  While people now joke that NIT means the "Not in Tournament" Tournament, the NCAA tournament actually took a backseat to the NIT.
11) The "Power-6" is a term given to the best athletic conferences in NCAA basketball.  It consists of the ACC, Big East, Big Ten, Big 12, Pac-12 and SEC.  Northwestern is the only college from the Power-6 to have never made a tournament appearance.