Actors You Didn't Know Were in Soap Operas
Who knew these famous actors were also soap opera stars?
Ryan Phillippe on One Life to Live
Before he was married to Reese Witherspoon, Ryan played the lovable Billy Douglas on this hit ABC soap.
Meg Ryan on As the World Turns
Before her big-time hit roles, Meg got her start in acting with a role on this soap opera from 1982 to 1984.

Ricky Martin on General Hospital
Hard to recognize this famous Latin pop singer behind all that hair.
Demi Moore on General Hospital
Way before her infamous marriages to Bruce Willis and Ashton Kutcher, Demi was a soap opera star.

John Stamos on General Hospital
While we may know him as Jesse in Full House our parents know him better as Blackie.

Sarah Michelle Gellar on All My Children
In her teen years, Sarah played Susan Lucci's daughter Kendall Hart in this famous ABC soap.

Josh Duhamel on All My Children
Before he was married to Fergie he was involved in the epic Daytime Emmy romance known as "Greenleo."

James Franco on General Hospital
After seeking out a soap opera role, Franco originated the role of a multimedia artist and serial killer with the same name, Robert James "Franco" Frank.
Jesse McCartney on All My Children
Before his solo career, Jesse played a young JR Chandler. His boy band Dream Street even made a special appearance on the show.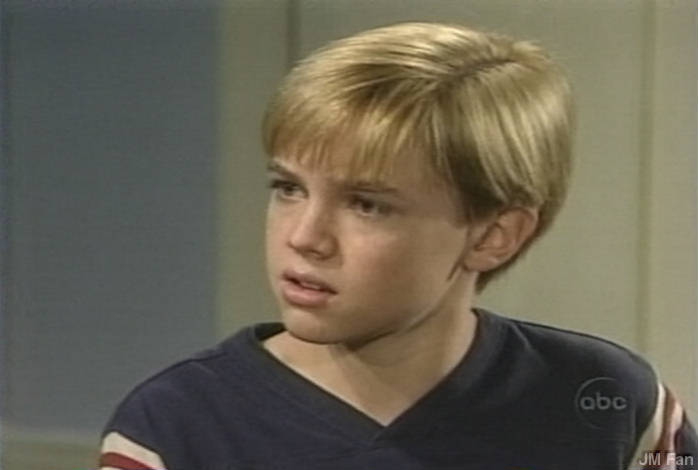 Julianne Moore on As the World Turns
Before she was leading a revolution in Mockingjay as President Coin, Julianne was a soap opera regular.

Corbin Bleu on One Life To Live
After his High School Musical days, Corbin turned to a more dramatic role on this ABC soap.

Lindsay Lohan on Another World
Lohan herself had a quick soap opera stint before starring in big movies like The Parent Trap and Freaky Friday.

Michelle Trachtenberg on All My Children
Just like her Buffy the Vampire Slayer co-star, Michelle also acting start on soap operas.

Eva Longoria on The Young and the Restless
Before she was a desperate housewife, Eva was young and restless.
Brad Pitt on Another World
This hunk hasn't changed a bit, except for the addition of his beautiful wife and kids.