9 Professional Athletes Who Walked On To Their College Teams
Almost every professional superstar athlete in every major sport in America was recruited to some college to play that sport. However, there are a few athletes at the elite level who weren't recruited to play that sport, and surprised everyone with just how good they were. Let's look at some of these amazing underdog stories.
1) Scottie Pippen: Scottie Pippen is considered by many to be one of the 50 greatest NBA players of all time. He won six NBA Championships with Michael Jordan and the Bulls, and he appeared on 7 All-Star teams. However, it wasn't always destined that he would be a professional athlete. His freshman year of college, he signed up to be the manager of the University of Central Arkansas men's basketball team, where he also earned a walk-on spot. He grew seven inches after his first year in college, and soon became a very significant part of the UCA basketball team.

2) Jimmy Graham: Jimmy Graham has established himself as one of the elite tight ends in the NFL over the past few years. However, he wasn't always a football superstar. He played basketball for the well-established University of Miami Hurricanes for four years. After his undergraduate career was done, he decided to take graduate classes and play football during his last semester. After walking on to the team, he immediately earned himself a starting spot. He proved to be an offensive weapon and was drafted by the New Orleans Saints.
3) John Starks: John Starks enjoyed a great NBA career, best known as a member of the rough and tough New York Knicks of the 1980s and 90s. Not recruited to play college basketball, Starks served as a member of the "taxi squad" at Rogers State College, meaning he was used as a replacement for a player who was injured or suspended. After being expelled for theft, he bounced around a few more college before earning himself a spot on the Oklahoma State University basketball team.
4) JJ Watt: JJ Watt is widely considered the best current defensive player in the NFL. He is a force to be reckoned with on the D-line, and constantly makes highlight reels for his amazing plays. However, he wasn't always a star. He was recruited by Central Michigan to play tight end, an offensive position, but wanted a change. He transferred to the University of Wisconsin, where he would walk on and pay his bills by working as a pizza delivery man.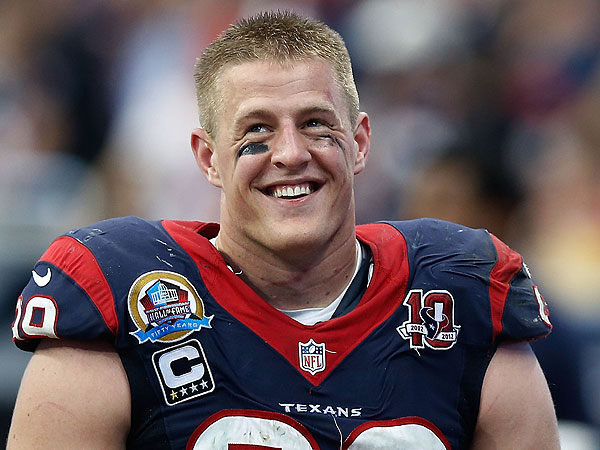 5) Ben Wallace: Ben Wallace became known as one of the most dominating defensive players of all time in the NBA, and was an integral part of the Detroit Pistons 2004 Championship run. Despite receiving a scholarship offer from the Auburn University to play football, Wallace went to a community college, where he walked on to the basketball team. After two years, he transferred to Virginia Union University, a Division II school. After he was passed over in the NBA draft, he played in Europe for a little bit before being picked up by the Washington Bullets (now Wizards).
6) Ryan Howard: Ryan Howard enjoyed massive success at the beginning of his MLB career with the Philadelphia Phillies, winning Rookie of the Year award in 2005, the MVP award in 2006, and a World Series in 2008. After high school, however, he received very little interest from top collegiate baseball programs. He walked on to the Southwest Missouri State University baseball team. He established himself as a power hitter in college and was picked up in the fourth round of the 2001 MLB draft.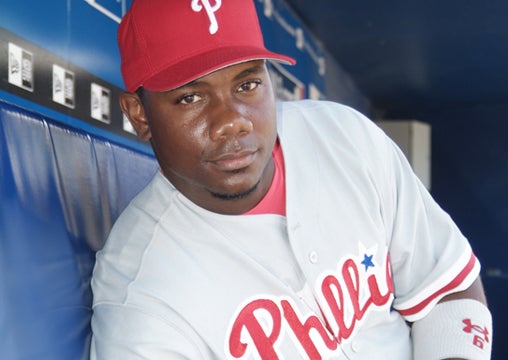 7) Jordy Nelson: Jordy Nelson is one of the best receivers on one of the perennially-best NFL teams, the Green Bay Packers. Every year, he makes highlight reels and makes opposing teams wonder what more they can possibly do to stop him. He played quarterback in high school, and despite posting solid numbers, only received scholarship offers from very small collegiate programs. Pursuing his NFL dreams, he attended Kansas State University and walked on to their football team. He quickly became recognized as having high potential and was eventually named to All-American honors before being drafted to the NFL.
8) Brett Gardner: Gardner is a speedy outfielder for the New York Yankees who has led the MLB in triples (2013) and steals (2011). However, he wasn't always a leading talent on the baseball field. Coming out of high school, no college offered him a scholarship to play or even a spot on their team. In fact, his freshman year he tried to walk on to the College of Charleston team, but was cut because, other than his speed, coaches didn't see much else there. Determined, Gardner proved himself worthy and earned a spot later his freshman year.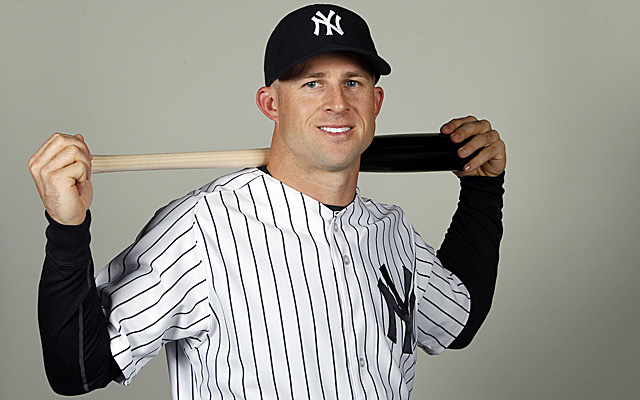 9) Clay Matthews II: One of the most feared defensive players in the NFL at his position of linebacker, Matthews didn't always know he would be a professional. Receiving offers from only non-elite D-1 football programs, Matthews wanted to follow in the footsteps of his father and play on the University of Southern California Trojans. On the practice squad his first two years, he finally earned a starting spot and now enjoys a very successful NFL career alongside Jordy Nelson.