8 Celebrities That Became Politicians
Arnold Schwarzenegger was not the first, nor will he be the last, celebrity to transition into politics.  There something alluring to celebrities about politics.  Maybe it is the desire for more control of more fame, but, whatever it is, I can't help but imagine a world where President Channing Tatum and Vice President Scarlett Johannson give a State of the Union Address.
Shirley Temple Black 
Shirley Temple, the cute, precocious child star, grew up to be a UN delegate (from 1969-70) and a US ambassador to Ghana (1974-76) then Czechoslovakia (1989-92).  Apparently a career of dancing in tight curls and tap shoes was less alluring than a career in foreign affairs.
Glenda Jackson 
British Academy Award winning actress of Women in Love, Sunday Bloody Sunday, and A Touch of Class Glenda Jackson decided that a career as an aging actress less enticing than a career in the British Parliament.  Jackson served as a member of the Labour Party since 1995 but plans on retiring in 2015.
Ronald Reagan
As an actor, Ronald Reagan was a Warner Bros. regular making dozens of film and then becoming a primarily television actor after 1950 (mostly on General Electric Theater).  Reagan ended his acting career in 1965 to become the Governor of California (1967-75) and serve two terms as the 40th US president (1981-89).
Al Franken
Comedian and Saturday Night Live regular Al Franken left the stage comedy and television worlds to become a Minnesota senator.  During his television career, Franken was nominated for seven Emmy awards and won three for his television writing. He also has four New York Times Bestselling books.
Sonny Bono
The sonny half of Sonny and Cher went from a music and television star to the mayor of Palm Springs.  His mayoral position wasn't quite enough for Bono.  So, he ran for and won a place in the California congress (1999-2003).
Ben Jones
Ben Jones was famous for his role on The Dukes of Hazard where he played the greasy mechanic Cooter Davenport, but Cooter moved on to politics not long after his role on Dukes was over.  Staying in his home state of Georgia, Jones became a Georgia congressman from 1989-1992).
Jesse Ventura
Jesse "The Body" Ventura went from professional wrestler to actor to Minnesota governor (1999-2003).  James George Janos (his real name) played in the World Wrestling Federation for years before moving to wrestling color commentating.  He also acted in action films, most notably Predator.  After his acting and wrestling careers were over, Ventura moved into politics as a member of the Minnesota Reform Party.  He has since starred in many reality television shows and written multiple New York Times Bestsellers.
Clint Eastwood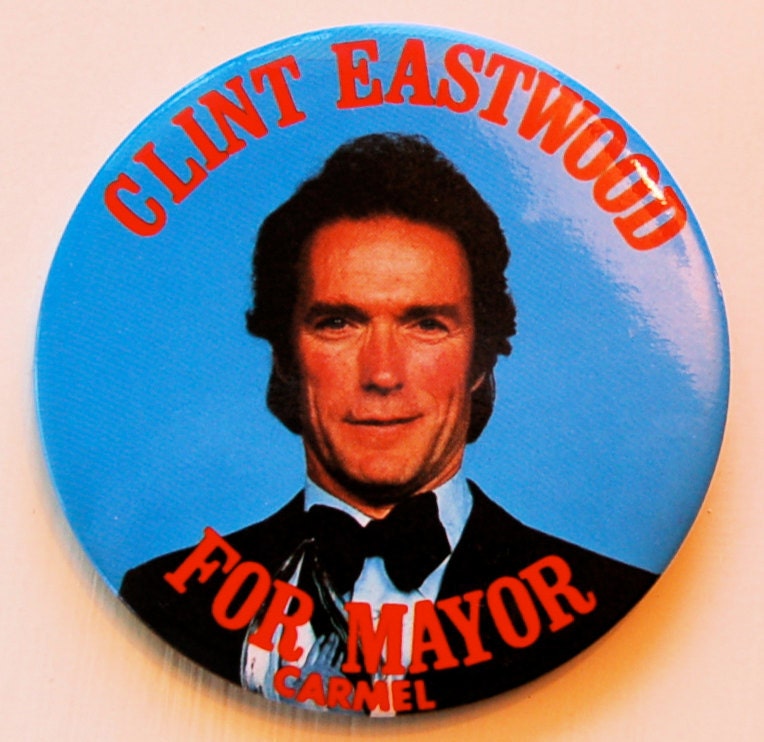 A self-described Libertarian and Academy Award-winning director, Eastwood became the mayor of Carmel-by-the-sea, a small city of artists in California.  Eastwood's platform was to get rid of the Ice Cream Cone law, a ban on fast food including ice cream cones.  He only served one term as mayor, and during his time in office he also directed Heartbreak Ridge and Bird (for which he won a Golden Globe for Best Director).