7 Unfinished Movies That Should Have Been
The 2014 documentary Jodorowski's Dune documents the making and unmaking of the would-be-epic science fiction film adaptation of Frank Herbert's Dune by cult film visionary Alejandro Jodorowski (El Topo, Holy Mountain, Dance of Reality).  The documentary pretty much shows us what we missed because studio executives hate us.  Imagine a space opera designed by Dan O'Bannon, Moebius, and H.R. Giger; starring Salvadore Dali, Mick Jagger, and Orson Welles; and scored by Pink Floyd.  On top of that, Dune would have preceded Star Wars!  How different would the film world be where Star Wars played second fiddle to Dune?  Unfortunately for us, there are countless seemingly awesome movies that were never finished, and thus we are cheated.
Stanley Kubrick's Napoleon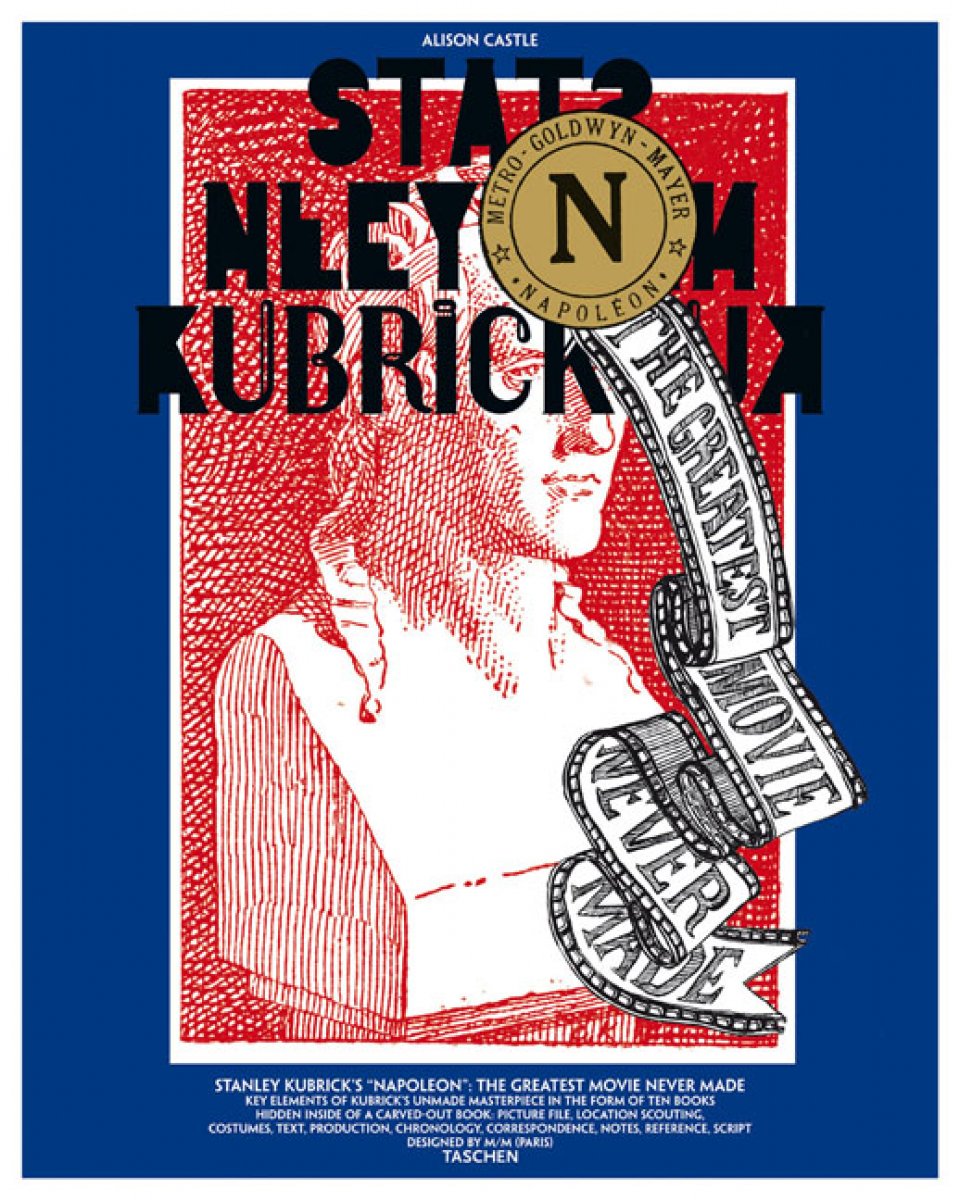 Seemingly akin to Kubrick's own Barry Lindon, Napoleon would follow the early life of Napoleon Bonaparte in a lavishly-designed period drama.  Coming off of his hugely successful 2001: A Space Odyssey, Kubrick planned on making his largest film to date.  At various points, names like Alec Guiness, Audrey Hepburn, Patrick McGee, and Laurence Olivier were attached with a cast of 30,000 extras expected.  The unmade Napoleon has become famous for being the unmade work of perhaps cinema's greatest auteur, but that might soon come to an end.  Steven Spielberg, the guy that finished Kubrick's AI after his death, has plans to produce a mini-series from Kubrick's 1969 script, and you can read that script here.
Terry Gilliam's The Man Who Killed Don Quixote
Perhaps the most heartbreaking unmade film, Terry Gilliam (Fear and Loathing in Las Vegas, 12 Monkeys, Brazil) has had seven failed attempts to bring his original script to life between 1998 and 2014.  A flood, financial issues, insurance concerns, and star Jean Rochefort's departure to illness all led to the film's cancellation.  The film was to star Rochefort and Johnny Depp in a retelling of Miguel de Cervantes's classic novel Don Quixote. With plenty of footage shot, a making-of documentary was released titled Lost in La Mancha.  Further efforts to make his film led Gilliam to cast names like Ewan McGregor, Robert Duvall, John Hurt, and Jack O'Connell with the later two still potential actors to star in the film on Gilliam's next attempt.
Ken Russell's Dracula
With more number one films in England than any other director, Ken Russell was quite the controversial genius.  After his successes with Tommy and Altered States, Russell wanted to make an adaptation of Bram Stoker's Dracula starring his muse Oliver Reed, Peter O'Toole, Mia Farrow, James Coburn, and Mick Fleetwood.  Russell's Dracula would specifically thirst for the blood of geniuses which would give him reason to desire immortality.  The film would never get made after John Badham's Frank Langella vehicle Dracula in 1979, but Russell would eventually get his vampire tale in 1988 with Lair of the White Worm (which I featured in another Phactual list here).
Guillermo del Toro's The Hobbit and At the Mountains of Madness
No living filmmaker has had so many what-if films that were never finished as Guillermo del Toro with Hellboy 3, a futuristic Frankenstein adaptation starring del Toro's muse Doug Jones, and a Beauty and the Beast film starring Emma Watson just to name avfew. But there are two unfinished films that break del Toro's heart – At the Mountains of Madness and The Hobbit.  Guillermo del Toro spent a large portion of his life planning a big budget At the Mountains of Madness adaptation based on the works of H.P. Lovecraft.  With countless "notebooks" (Da Vinci-esque books of writing and detailed drawing) dedicated to designs and ideas for the film, the film looked like it would happen in 2010 with Tom Cruise set to produce and star, but the project collapsed in 2011 when the studio got cold feet making a mega-budget horror film without much action.  During that time and a considerable time after, del Toro worked on a two-part adaptation of Tolkien's The Hobbit. Again, the auteur had years of work designing, casting, and pre-visualizing effects before the studio wanted to make the film a three-parter, and del Toro had to back down with The Lord of Rings director Peter Jackson taking over.  Guillermo's At the Mountains of Madness script can be read here.
Alfred Hitchcock's Kaleidoscope 
With only an hour of silent footage existing, Kaleidoscope was set to be Hitch's darkest film yet.  Following a serial rapist, serial killer bodybuilder, the film would have been Hitchock's most experimental film with his plans to use handheld cameras and natural light and ambient sound with plenty of first person shots (not unlike his work with Frenzy and the 2013 remake of Maniac).  Thus, MCA thought the protagonist (played by a young Michael Caine) was too repulsive for American audiences and killed the project.  Much of the script, footage, and theme of Frenzy (1972) was taken from the unfinished Kaleidoscope. 
David Fincher's Rendezvous with Rama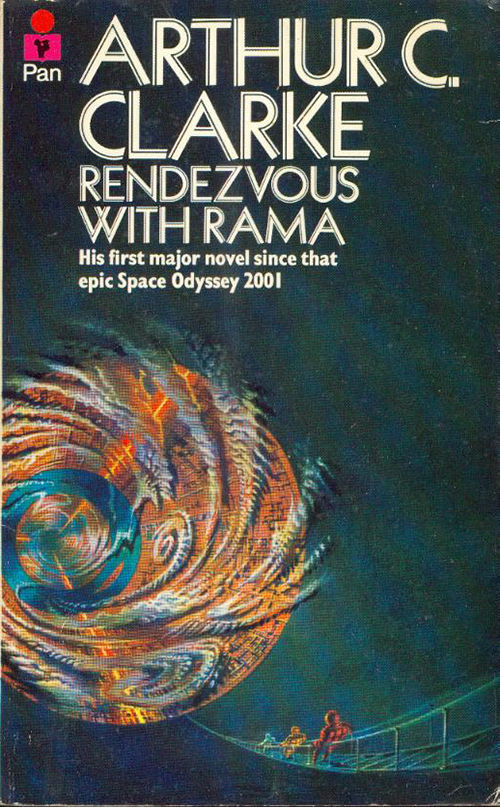 Arthur C. Clarke's Rendezvous With Rama is an epic science fiction novel that followed his equally epic 2001: A Space Odyssey, and coming off of the success of Fight Club and Se7en, David Fincher wanted to adapt it.  The book finds a 30 mile long, cylindrical spaceship in our solar system.  A group of astronauts are sent to investigate its intentions.  Not an entirely different concept than Event Horizon or Ghost Ship, the plot plays out much more differently with some brilliant science fiction ideas that only Arthur C. Clarke could create. What a film that would have been.  While Fincher's Alien franchise offering, Alien 3, is not nearly as beloved as the first two, that film shows that Fincher can do a big science fiction, but the studios disagree.  Set to star Morgan Freeman, Rendezvous with Rama never found any backing and was officially announced dead in 2008 – until Morgan Freeman rekindled the fire in 2013 with his desire to still make the film.  Maybe this is the one that will actually get made one day.