7 Disney Movies Turned Broadway Musicals
There's something special about Disney, but what happens when you relive those Disney classics on the live stage? Well, that's truly magical. Check out which of your favorites hit the Broadway stage over the years…and which are still playing today!
1. Beauty and the Beast
The show was directed by Robert Jess Roth with choreography by Matt West and ran for more than 5,000 performances between 1994 and 2007, making it Broadway's eighth longest-running production in history. It grossed more than $1.4 billion worldwide and even won a Tony for Best Costume Design.
2. The Lion King
The musical made its Broadway debut in 1997, directed by Julie Taymor and music by Elton John. In its first year, it won several awards including Tonys for Best Direction of a Musical and Best Choreography. It is still running today, making it Broadway's fourth longest-running show in history and the highest-grossing Broadway production of all time, surpassing the previous record holder, The Phantom of the Opera.
3. Mary Poppins
The musical first had success on the London stage at West End, and made its Broadway debut in 2006 with direction by Richard Eyre and co-direction from Matthew Bourne who also acted co-choreographed with Stephen Mear. It received several Tony Award nominations, including Best Musical.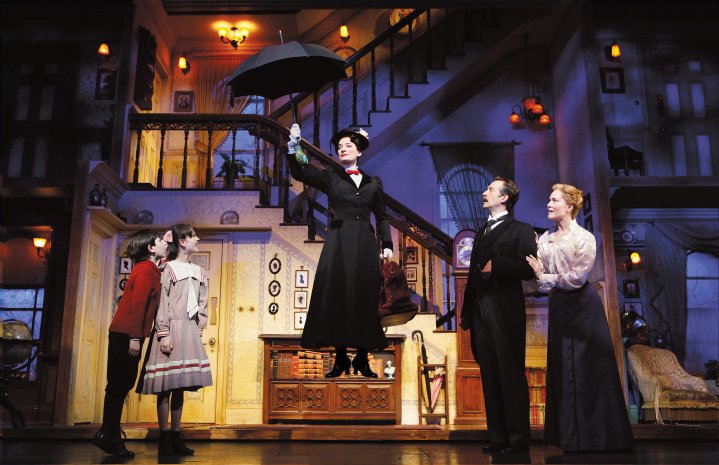 4. Tarzan
The show opened in 2006, directed and designed by Bob Crowley with choreography by Meryl Tankard and music by Phil Collins. The production was nominated for a Tony award for Best Lighting Design of a Musical, but sadly, due to poor ticket sells, the show closed about a year later in July 2007.
5. The Little Mermaid
The show began Broadway previews in 2007 at the Lunt-Fontanne Theatre, replacing Beauty and the Beast, and had its first official run in 2008. It closed less than a year later in August 2009. It was directed by Francesca Zambello and choreographed by Stephen Mear and was nominated for two Tony Awards including Best Original Score.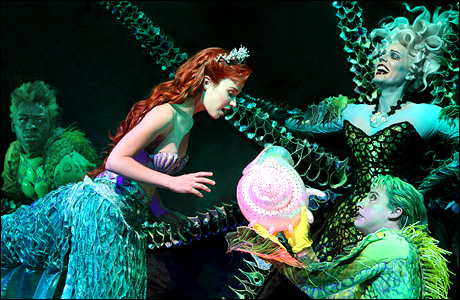 6. Aladdin 
One of Broadway's most recent additions, Aladdin the Musical, opened at the New Amsterdam Theatre on March 20, 2014, taking the place of another Disney musical, Mary Poppins. It is directed and choreographed by Casey Nicholaw and has already won a Tony for Best Performance by a Featured Actor in a Musical by James Monroe Iglehart who plays the Genie.
7. Frozen
Frozen fans, brace yourselves! In a recent interview with Fortune Magazine, Disney CEO and chairman Bob Iger confirmed that a Broadway rendition of the award-winning movie is in the works. While an official date has not been released yet, Playbill.com confirms that the show is in the early stages of development.
Which Disney movie would you absolutely love to see on Broadway?