7 Actors That Tried Their Pens At Novels
We fetishize celebrities and their lifestyles.  On television, in magazines, and on countless blogs, actors and actresses lives are watched, dissected, and analyzed.  But we forget that they are artists, and sometimes they surprise us.  Now, not all art is extraordinary and game-changing, but we have to give our props to artists that stretch out of their comfort zones.  So, here are seven actors that also wrote novels.
Steve Martin
An Object of Beauty & Shopgirl
Steve Martin (The Jerk, Dirty Rotten Scoundrels, Father of the Bride) is a force of nature.  The polyglot is a gifted actor, brilliant comedian, and banjo virtuoso, Martin can now add successful novelist to his list of accomplishments.  His first novel, well novella, was Shopgirl spent fifteen weeks on the New York Times Bestsellers list.  The love and work of a retail clerk make a solid first novel.  His second, though, An Object of Beauty has Martin taking his literary gloves off.  Taking on the NY art scene with charisma and liveliness, An Object of Beauty is a bona fide literary success.
Hugh Laurie
The Gun Seller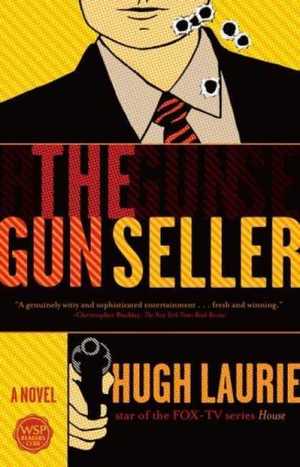 A great, hard-boiled detective novel with the culture of a PG Wodehouse mystery is the first novel by Hugh Laurie (House MD, A Bit of Fry and Laurie, 101 Dalmatians).  The Gunseller follows a Scots Guard who gets caught up in a conspiracy with national arms dealers, the CIA, and terrorists.  Laurie's first novel has a bit of the actor's wry humor as well brilliant comic timing, and the novel is impossible to quit reading.
Carl Reiner
NNNNN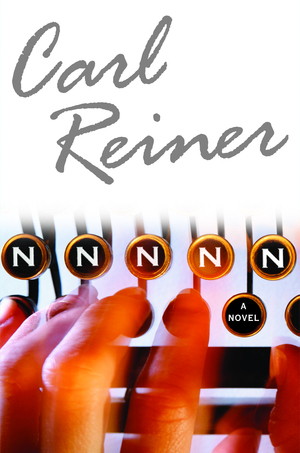 Carl Reiner (The Dick Van Dyke Show, The 2000 Year Old Man, Oceans Eleven) had an endless supply of comedic talent and life experience to pull from for his first novel, NNNNN.  The novel follows an author writing his own version of The Book of Genesis.  The novel is messy, but Reiner's charm, surreal sense of humor, and ability to spin a memorable phrase make it worthwhile.
James Franco
Palo Alto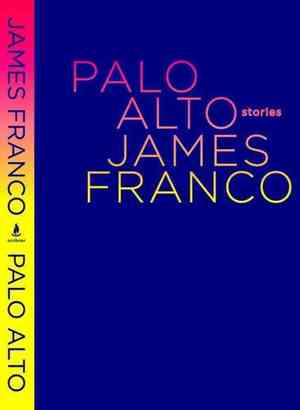 James Franco (Spider-Man, 127 Hours, Pineapple Express) has reached a point in his career where many roll their eyes at his name while others champion his dedication and never-quit attitude.  Palo Alto falls closer to the eye-rolling spectrum, but the book is not worthless.  A selection of nihilistic, coming-of-age stories come together to make a satisfying read, but, while I hate either form of this phrase, the film is better.
Sylvester Stallone
Paradise Alley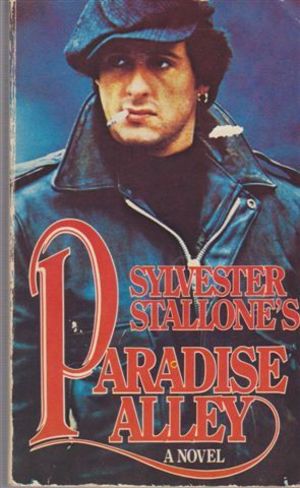 The perfect populist artist, Sylvester Stallone (First Blood, The Expendables, Rocky) knows how to speak to the masses.  An underrated actor, director, and screenwriter, Stallone only tried his hand writing novels once.  Despite how good he is at everything else, it is probably best he walked away from writing novels.  Loaded with stereotypes and terrible Italian-American cliche dialogue, Paradise Alley does have an upside.  The novel is a readable look into Stallone's muse, even though the film (Stallone's directorial debut) is just as messy.
Craig Ferguson

Between The Bridge And The River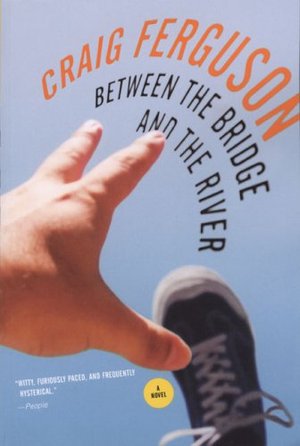 Craig Ferguson (The Late Late Show, The Drew Carey Show) is a brilliant comedian and television writer.  After finishing his directing, starring, and writing his film I'll Be There, Ferguson started writing his first novel based on his experiences in the film world and living in America.  A grotesque cast of American and Brits who spout obscenities, perverted dialogue, and pithy wisdom drive Ferguson's first novel that is, despite its comedic successes, bursting with wit and jokes.
Ethan Hawke
The Hottest State
 A tale of a psychotic girlfriend serves as Ethan Hawke's (Boyhood, Before Sunset, Sinister) semi-autobiographical novel.  Once I think I know Ethan Hawke, he surprises me (just listen to his brilliant reading of Kurt Vonnegut's Slaughterhouse Five).  This book is no different.  Full of charm and heartbreak, The Hottest State is a solid first novel and a great read.