6 Strange, Odd, and Downright Disgusting Restaurant Burgers
We've already established that burgers are pretty much America's favorite food, but, as Americans, we like to push the limits of everything.  The tallest buildings.  The largest ice cream sundae.  The most taxidermy.  We really like to push limits, and food is prime target.  Here is a list of some strange, odd, and downright disgusting burgers that people actually order off of restaurant menus.
Nutburger @ Matt's Place in Butte, Montana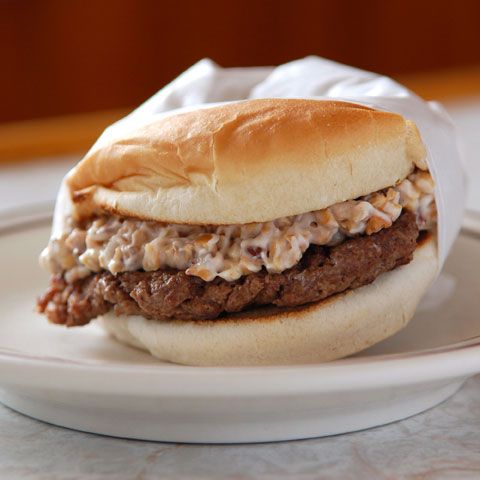 NY Pizza Burger @ BK Lounge in New York
Burger King loves to disgust people.  I mean Robert Downey Jr quit drugs halfway through a Whopper, but in NYC's BK Lounge they serve Whoppers like Pizza Hut serves nightmares.
Kuro Burger @ Burger King Tokyo, Japan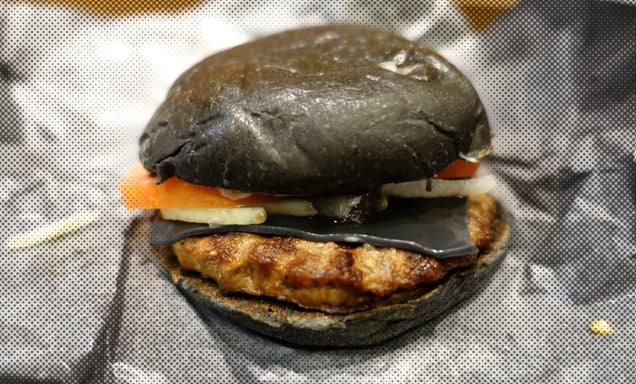 The Kuro Burger, or "black" burger, is one of a number of Japanese food oddities.  Burnt bamboo in the bun, squid ink in the sauce, pepper in the patty, and black cheese combine to make a disgusting black hole of a burger
The Quadruple Bypass Girl @ Heart Attack Grill in Las Vegas, Nevada
The Quadruple Bypass Burger from Heart Attack Burger in Las Vegas has become quite famous. A hospital-themed restaurant where nurses write you prescriptions, rather than waitresses taking orders, serves up a number of artery-clogging menu items.  The 8,000 calorie burger can also come with Flatliner Fries cooked in pure lard.
100 x 100 @ In-N-Out Burger