5 Strange Baseball Rules That Used To Be
The most American sport, the game that the world identifies with the US, is baseball.  Baseball is nine innings of strategy and athleticism that cannot be equaled by any other sport, but that doesn't mean that it is perfect.  In 2008, MLB instituted limited instant replay for home runs and fair or foul balls, and there is talk every season about expanding instant replay.  Many pundits are reluctant about the change, but MLB is no stranger to change.  Despite its historical significance and image of traditionalism, baseball has gone through countless of changes over the years.
Coating the Ball
Up until the 1920s, pitchers in baseball were allowed to coat the ball with any substance they desired.  Pitchers often used spit and mucus, but many pitchers used petroleum jelly or even peanut butter on the ball to gain advantage.
Throwing Underhand
Until 1883, pitchers were able throw the ball any way they wanted.  In fact, many pitchers threw underhand, not unlike in horseshoes, in order to gain any advantage they could.
Feet Planted Firm
Also until 1883, pitchers were not allowed to raise their feet from the mount in the process of a pitch.  Their feet had to remain planted throughout the entire pitch.
Calling Their Own Pitch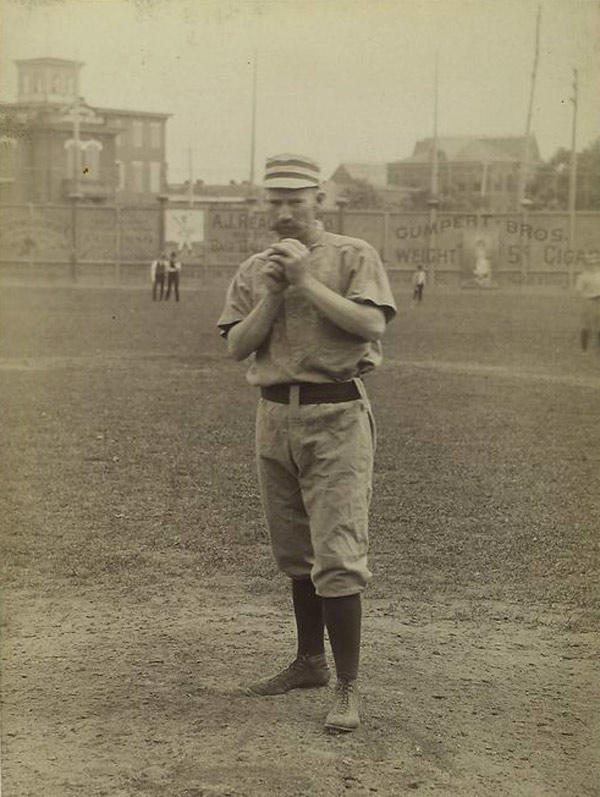 From 1867 to 1887, batters were allowed to call their own pitch.  Whether they wanted a high or a low pitch were completely up to the batters.
Swing Until You Hit It
Before 1858, batters could swing as many times as they wanted until they hit the ball in play.  Strikes were not called until 1858 and balls were not called until 1879 (with nine balls leading to a walk).  The standard four-ball-walk wasn't instituted until 1889.