17 Female Scientists Who Won the Nobel Prize
The Nobel Foundation was founded in 1901, and it was only two years after its inception that a woman won, Marie Curie (her first of two).  While many women have won the Nobel Prize over the years, men have won more than double the amount.  The number of women is even less than the number of men winning the science categories, but the significance of female contributions to science is undeniable.  With only seventeen female Nobel Prize winning scientists and medical doctors there is still a lot to be done for gender equality in the sciences, but the trend is looking good.  Since the year 2000, six women have won with only one in the 90s.
The categories reveal much about the role of women in society as well.  The most common major for women in the sciences in college is Chemistry, but there are only four female Chemists on this list.  There are also only two female Physicists on this list, but there are reportedly over one thousand female physicists around the world.  So either women in these fields are not making significant contributions (which is highly unlikely), or women are not receiving the chances, grants, or recognition they need in order to make the changes they can in the world. These women are amazing individuals who have changed our world for the better in many ways, and they deserve to be celebrated.
17. May-Britt Moser for Physiology/Medicine (2014)
"for their discoveries of cells that constitute a positioning system in the brain"
16. Elizabeth H. Blackburn for Physiology/Medicine (2009)
"for the discovery of how chromosomes are protected by telomeres and the enzyme telomerase"
15. Carol W. Greider for Physiology/Medicine (2009)
"for the discovery of how chromosomes are protected by telomeres and the enzyme telomerase"
14. Ada E. Yonath for Chemistry (2009)
"for studies of the structure and function of the ribosome"
13. Françoise Barré-Sinoussi for Physiology/Medicine (2008)
"for their discovery of human immunodeficiency virus"
12. Linda B. Buck for Physiology/Medicine (2004)
"for their discoveries of odorant receptors and the organization of the olfactory system"
11. Christiane Nüsslein-Volhard for Physiology/Medicine (1995)
"for their discoveries concerning the genetic control of early embryonic development"
10. Gertrude B. Elion for Physiology/Medicine (1988)
"for their discoveries of important principles for drug treatment"
9. Rita Levi-Montalcini for Physiology/Medicine (1986)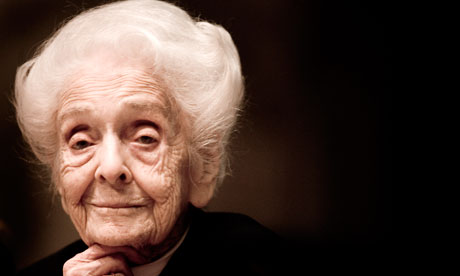 "for their discoveries of growth factors"
8. Barbara McClintock for Physiology/Medicine (1983)
"for her discovery of mobile genetic elements"
9. Rosalyn Yalow for Physiology/Medicine (1977)
"for the development of radioimmunoassays of peptide hormones"
6. Dorothy Crowfoot Hodgkin for Chemistry (1964)
"for her determinations by X-ray techniques of the structures of important biochemical substances"
5. Maria Goeppert Mayer for Physics (1963)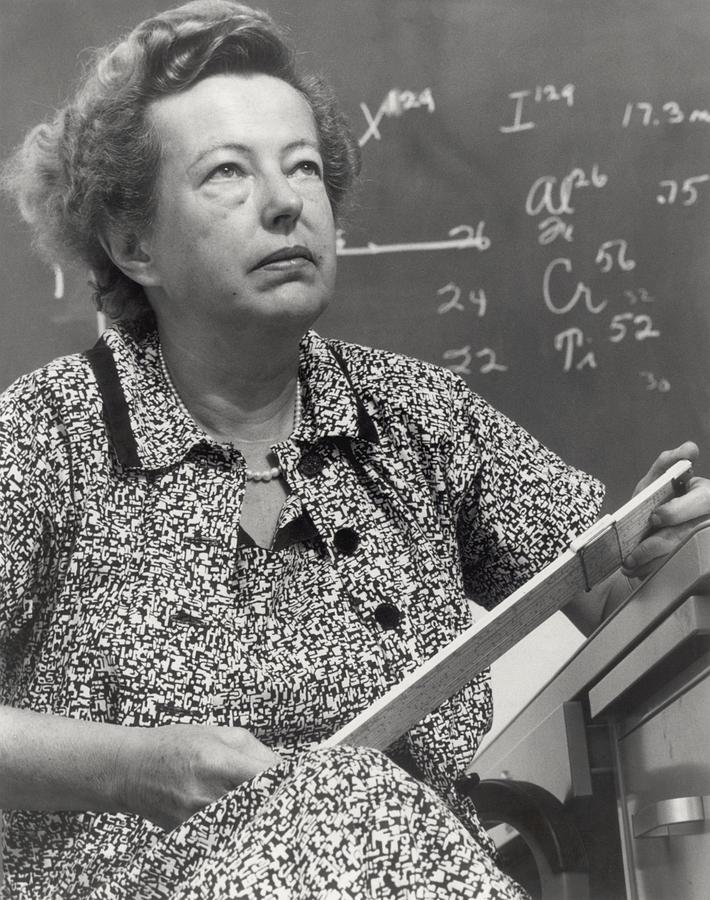 "for their discoveries concerning nuclear shell structure"
4. Gerty Theresa Cori, née Radnitz for Physiology/Medicine (1947)
"for their discovery of the course of the catalytic conversion of glycogen"
3. Irène Joliot-Curie for Chemistry (1935)
"in recognition of their synthesis of new radioactive elements"
2. Marie Curie, née Sklodowska for Chemistry (1911)
"in recognition of her services to the advancement of chemistry by the discovery of the elements radium and polonium, by the isolation of radium and the study of the nature and compounds of this remarkable element"
1. Marie Curie, née Sklodowska for Physics (1903)
(Oh, yeah, she won twice)
"in recognition of the extraordinary services they have rendered by their joint researches on the radiation phenomena discovered by Professor Henri Becquerel"