17 Facts About The Sound of Music
When it comes to musicals (or just movies in general), The Sound of Music is an all-time classic, but there are a few things you may not have known about the movie. Let's start at the very beginning…
1. Originally Paramount had the rights to the von Trapp family story intending to make a movie with Audrey Hepburn as Maria, but when Hepburn declined the role, Paramount dropped plans for filming.
2. Grace Kelly was considered for the part of the Baroness, but at the time she was retired from acting after marrying Prince Rainer of Monaco.
3. Julie Andrews almost turned down the role of Maria von Trapp because she feared it was too similar to her previous role as Mary Poppins.
4. Julie Andrews learned how to play the guitar for the film.
5. In the number "I Have Confidence" the real Maria von Trapp makes a cameo appearance in the background.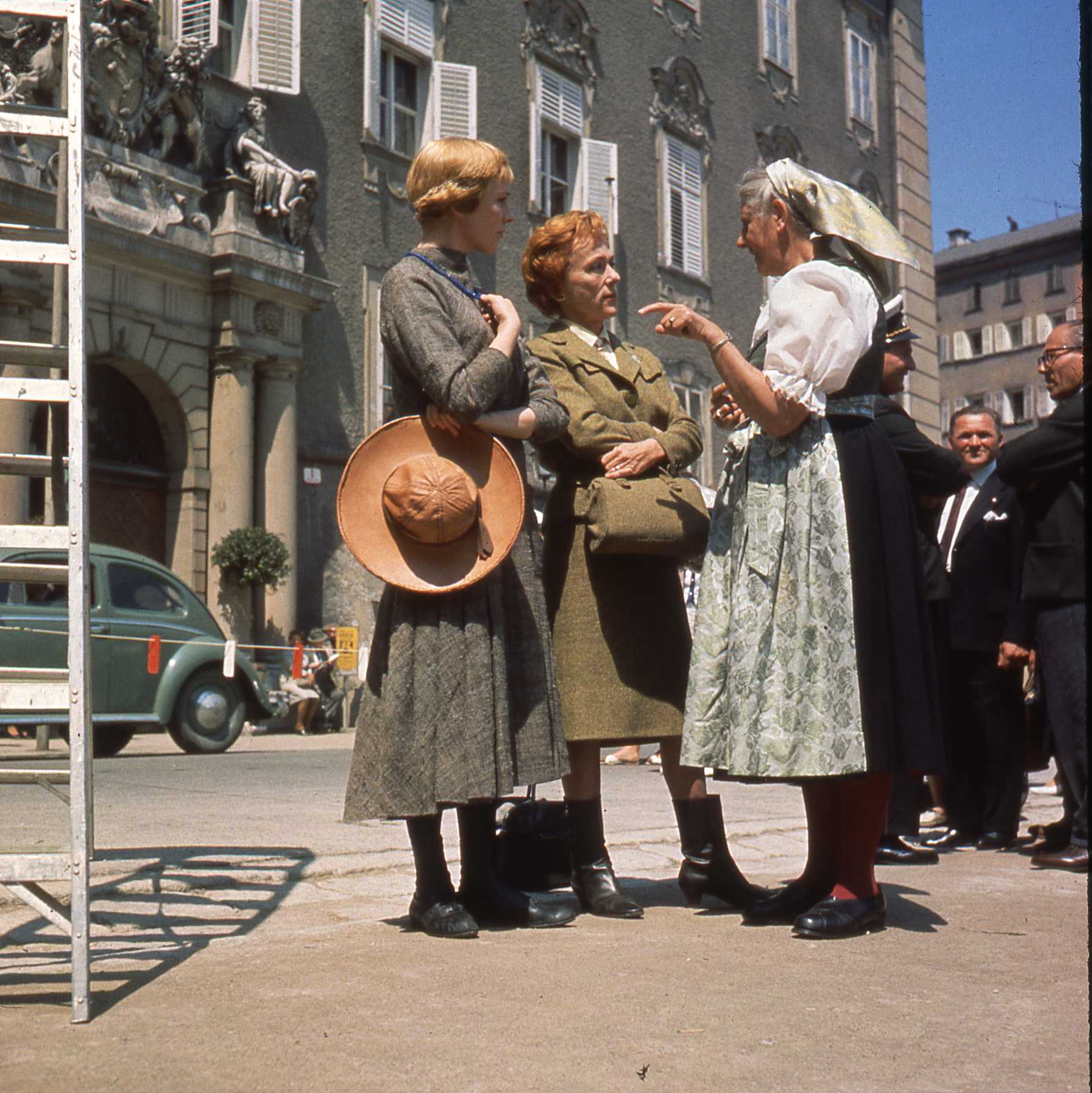 6. Charmian Carr who played Liesel, had a crush on Christopher Plummer, who played her father in the movie.
7. While filming "Sixteen Going on Seventeen" Charmian Carr injured her ankle. The bandage was covered up by stage makeup and can still be seen in earlier editions of the film.
8. While there is a real gazebo on the property where they filmed, the inside is a constructed set in Hollywood large enough to film the dance numbers.
9. The song "Edelweiss" was the last that Oscar Hammerstein II wrote before his passing in 1960.
10. The four eldest Osmond Brothers, Alan Osmond, Jay Osmond, Merrill Osmond, and Wayne Osmond auditioned to play von Trapp children.
11. Debbie Turner, who played Marta, lost several teeth during filming, so when they fell out they would be replaced by fake ones.
12. At the beginning of filming, Heather Menzies-Urich, who played Louisa, was about three inches taller than Nicholas Hammond, who played Friedrich so he had to wear heel lifts to make him taller. By the end of filming though, he had actually grown a few inches so he often had to film in no shoes to keep with height consistencies.
13. Nicholas Hammond was a natural brunette and had to have his hair bleached several times before and during filming.
14. When the von Trapp family makes their way over the hill at the end of the movie, that is not actually Kym Karath, who played Gretl, on Plummer's shoulders. Karath had gained during filming so Plummer asked for a lighter stunt double to be carried on his back.
15. In the rowboat scene, Kym Karath, who didn't know how to swim, almost drowned during the take. Julie Andrews was supposed to catch her, but when the boat toppled over they fell to different sides.
16. Daniel Truhitte, who played Rolfe, met his first wife Gabriele, in Austria while filming. She was Charmian Carr's stand-in. Coincidently, Gabriele's parents' names were Rolf and Liesl.
17. The movie surpassed Gone With The Wind as the most successful movie of all time.
What fact is most surprising to you?