11 Successful People Who Didn't Graduate College
As some recent graduates can tell you, having a degree doesn't always equal a job. Sometimes all you need is a little bit of luck and a lot of determination to make a name for yourself. Check out these success stories that didn't start with a diploma.
1. Evan Williams
Evan Williams attended the University of Nebraska for a year and a half before deciding to pursue a freelance career in information systems. After working for various companies including Blogger, he teamed up with Noah Glass, Biz Stone and Jack Dorsey (none of whom graduated college either) and created the company we know today as Twitter.
2. Russell Simmons 
Russell Simmons attended City College of New York where he majored in sociology, but dropped out to promote hip hop parties in Harlem and Queens. Through of all of this he eventually met producer Rick Rubin and the two created their famous label Def Jam.
3. Ralph Lauren 
Ralph Lauren attended Baruch College in New York for two years before he decided to join the Army. When he returned he got a job with Brooks Brothers clothing and later designed his own brand of ties under the name Polo. His brand was a hit and before he knew it his line expanded into the company we know today as Ralph Lauren Polo.
4. Matt Mullenweg 
Matt Mullenweg attended the University of Houston but dropped out in 2004 to work for CNET. Having already started a side project in his spare time, he left CNET to found Automattic, the company behind WordPress.
5. Mark Zuckerberg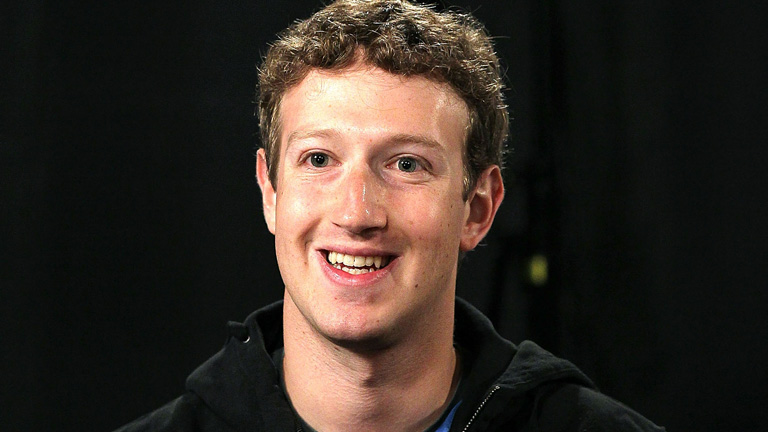 As The Social Network taught us, Mark Zuckerberg attended Harvard University, but during his sophomore year, he left to work full time on his company Facebook.
6. Ellen DeGeneres 
Ellen DeGeneres attended the University of New Orleans but dropped out after only one semester.
7. Brad Pitt 
Brad Pitt was on track to be a journalist at the University of Missouri before he dropped out just two weeks before his graduation.
8. Natasha Bedingfield
Natasha Bedingfield attended the University of Greenwich for one year before withdrawing to focus more on her singing career.
9. Steve Jobs 
Steve Jobs attended Reed College, but left early to run a little company known as Apple.
10. Oprah Winfrey
Oprah Winfrey attended Tennessee State University before deciding it just wasn't for her and dropped out.
11. Lady Gaga
The perfect fit for such an artistic lady such as herself, Lady Gaga attended NYU for one year before dropping out.
So if you're fretting over your future, don't fret, these people did it, so can you!